Our passionate yoga teachers are all Iyengar certified and collectively they have over four decades of teaching experience. All teachers maintain on-going Professional Development within the Iyengar tradition.
Current Teachers
---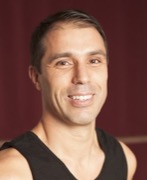 James Bahuth has been working with people teaching Iyengar Yoga, Thai Massage and related Meditation Therapies for more than 30 years.
He founded the Iyengar yoga studio "Yogaha" in Melbourne and continues to train teachers for certification and on-going Professional Development.
He has held Yoga Intensives in Bali, Europe, India and Australia and taught weekly classes at the St Kilda Iyengar Yoga School from (1992-2010).
James has helped many in a corporate setting at ANZ, BHP, MIRVAC and the Victorian Government as well as working extensively with teenagers through the Albert Rd Clinic for Health.
Having trained extensively with many senior teachers in Australia over decades, including the Iyengar family in India, he currently sits on The Certification Committee and the Moderators Group of senior teachers including as an Assessor for candidates gaining certification in Australia.
In the field of Meditation and Healing for Personal Development, James has studied closely for decades with John Morris and The Healing Arts in Melbourne, with Veeresh and staff at the Humaniversity in the Netherlands, Europe and at the Osho Meditation Resort in Pune, India.
In the field of Thai Massage and Remedial Bodywork James trained and later taught with Bruce Bentley at the Australian School of Traditional Thai Massage and also the Byron Healing Academy as a remedial therapist. He was also a member of one of the first groups trained in Pilates in Melbourne under the guidance of Pauline Johnson.
James is passionate about working with people in a way that allows them to be more centered, balanced and light-hearted.
In his spare time he loves camping/motorbike touring, dancing and playing guitar.
---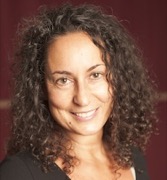 Jennifer has been teaching yoga in Melbourne since 2000.
Her personal practice and teaching skills are being continuously developed and honed with the guidance of Peter Thomson, one of Australia's most experienced and respected Iyengar Yoga teachers.
Jennifer also travels regularly to Pune to learn at the Ramamani Iyengar Yoga Institute and attends conventions and workshops organised by the Australian Iyengar Yoga Association.
Having come from a legal background, Jennifer values the way yoga practice helps develop the skills and attributes each of us needs, not just for practice, but for everyday life-
compassion, kindness, flexibility, courage, authenticity.
She is a passionate teacher who will encourage and inspire you to cultivate the qualities you need from your own practice.
---
Nicole has been teaching for 18 years and is a fully certified Iyengar Yoga Teacher. She has worked with many local and international Senior Iyengar yoga teachers, including both Geeta and Abhi Iyengar.
Her focus while teaching is about finding balance. She aims to help students explore how they can get the most out of yoga practice, and how to accommodate when energy levels are low, and also avoid forcing too much when energy levels are high. She's learnt that commitment to yoga requires regular practice, but also an understanding that we all have responsibilities and commitments off the mat.
She helps students develop a much deeper connection within themselves, so what is learnt on the mat can be applied in everyday life.
Nicole teaches regular women's intensives as a gateway for women to work with the many and varied changes that occur in life.
---
Sally completed her teacher training with James in 2019 and is a Level 1 certified Iyengar yoga teacher.
Sally is enthusiastic about the holistic nature of yoga practice and the way it can de-stress, invigorate and bring balance to whatever mental, emotional or physical state one brings to the yoga mat. She loves the creativity within the structure and rigour of the Iyengar method and sharing her passion through teaching.
Alongside teaching yoga, Sally is a craftsperson and parent; she enjoys skiing, dancing, reading and nature.
---
Rashmi has been practicing yoga for over 18 years. She started her yoga journey in 2004 with Hatha yoga to find relief from severe sinusitis and never looked back. Daily practice of Pranayama and asanas not only helped her manage sinus issues but her overall health and wellbeing.
In 2016 she started the Iyengar Yoga Remedial program under guidance of one of the Senior Iyengar Yoga teachers in Australia – Alan Goode – to recover from shoulder bursitis. She realized soon that Iyengar yoga was the path for her. Rashmi is currently undertaking Iyengar Yoga Teacher Training with Senior teacher James Bahuth at Yogaha.
She has found the physical, mental and emotional benefits of regular practice which supports her through all challenges that life presents. Yoga is an integral part of her daily life – on the mat and off the mat. She wants to help students understand and connect to their own bodies, and develop inner body awareness through regular practice of yoga.

Substitute Teachers
---
Since her first class in 1999, Anat's passion for yoga has steadily grown. Her practice has supported her through pregnancies, births, motherhood and all of life's ups and downs, to the point where it is an essential part of her being.
Anat has come to recognise yoga's healing properties for body and mind, with focussed attention and slowing of the breath. This holistic approach shapes an overall positive outlook, as well as good physical health. As a teacher, Anat is motivated to help others find what she herself has found in the practice.
Anat is now a qualified Iyengar yoga teacher. She attends James's workshops in Bali and Melbourne, regular classes, self-directed yoga and meditation practice. She also assists in a weekly mature age/remedial class and works privately with students.
---
Sally has been practicing yoga for over 25 years and teaching for 10 years. She is a certified Iyengar yoga teacher. She's studied with numerous senior teachers and also traveled to India to learn from the source, the Iyengar family at Ramamani Iyengar yoga Institute in Pune, India.
She started yoga when she developed a bad back working in fashion hunched over a desk designing. After commencing yoga practice, Sally discovered that not only did she get physical relief, but also a calmness and clarity that spoke to her soul. Her aim is to transfer all that she's learnt and benefited from Iyengar yoga to the student. To also help the student release from the physical and mental stresses that come from day to day living and to find a path to a calm mind and a fit and healthy body.
---
Pash has been practicing Iyengar yoga since 1998, initially exploring yoga as a form of exercise, to gain strength and flexibility. As her passion and understanding of Iyengar yoga grew, it cultivated a deep love and patience for practice, yoga principles and time spent on the mat.
Pash has been studying and practicing yoga with James Bahuth, for over 11 years. She completed her Teacher Training Accreditation with support from James, under the guidance of two of Australia's Senior Iyengar Yoga teachers, Simon Marocco and John Leebold.
Pash commenced teaching Iyengar Yoga in 2007 at St Kilda Yoga School, along with corporate classes for ANZ Banking Group. Now she works closely with the joyful yoga community at Yogaha, in Ripponlea.
Her goal is to continue to help teach, and share the wonderful art of Iyengar yoga. As an epileptic, Pash has been fortunate enough to experience the benefits of a sustained practice and feel the improvement to her health. She understands first hand, the importance of altering your practice to suit your individual health or body.
Pash regularly visits the RIMYI Institute in Pune, India, to study with the Iyengar family and attend global classes facilitated by Dr Geetaji and Sri Prashant Iyengar, and Guruji's grand-daughter, Abhijata Iyengar. Over 100 students from all over the globe travel to Pune each month to attend classes with the Iyengar family. The time spent in Pune is most inspiring and treasured learning.
Pash is dedicated to her ongoing professional development and commitment to her personal practice. Apart from her visits to Pune, she continues to further develop her knowledge by travelling around Australia to participate in yoga work-shops, intensives and conventions, lead by some of the world's most revered Iyengar Yoga teachers. Pash has also studied Applied Anatomy and Physiology of Yoga with Simon Borg Olivier (MSc BAppSc Physiotherapy) and Bianca Machliss (BSc BAppSc Physiotherapy)
Pash's love of yoga continues to grow and her 'yoga passion' is to encourage personal commitment in students, to help develop a deep, sustainable yoga practice….and good health.
---
Sophie has been practising yoga since 1992. She became a certified Iyengar yoga teacher in 2006 and has worked with the Iyengar family in Pune several times since then.
She is a student of Peter Thompson, a Senior Iyengar Yoga teacher, and participates in on going development with him.
She has a passion for this practice.
She loves quiet time alone and finds the discipline of daily practice brings passion and joy. She has a love of her early morning sitting and pranayama practice. Sophie loves the idea of taking the length and perspective of the body 'on the mat' to effect change. Then taking this practice 'off the mat' into relationships with others and the world.
Her teaching inspires others to pause and breathe and become less reactive to the world.
Sophie is also teaching and practicing Ayurvedic treatments at her studio in Elwood.
---
Michelle is a certified Iyengar teacher. She began practicing Iyengar Yoga in 2002 for rehabilitation following injury. Michelle has studied at the Iyengar Institute in Pune. She is committed to ongoing learning and professional development under the guidance of James Bahuth. Michelle is inspired to practice by regularly attending workshops held by James and the wider Iyengar community. Yoga is an integral part of her daily life and she is interested in helping others to experience the benefits of regular yoga practice.
---
Nicola has been practicing yoga for 25 years, initially to manage back, neck and shoulder issues. She discovered a way to gain a stronger, healthier body and a calmer mind. Yoga has empowered her to understand her body and find balance.
She is currently a teacher in training at Yogaha and regularly participates in retreats and seminars to deepen her knowledge. She has studied with a number of senior teachers.
In her teaching, Nicola helps students counter the physical and mental stresses of modern life and gain flexibility, balance, and strength as well as relaxation for the mind.
Each class is tailored to the needs of the participants. Her goal is to help students understand their bodies and have fun!
---
Bonnie has studied Iyengar Yoga Teacher Training with Yogaha and has been practicing yoga for 20+ years. She was first drawn to the yoga mat through other styles of yoga which she then went on to study and teach, but subsequently developed a passion for Iyengar Yoga.
Bonnie believes that Iyengar yoga really is for everyone at every age and stage in their life. She also appreciates the standout differences of Iyengar yoga which maintains this style of yoga to a very high standard.
She hopes in the future that more people will start on the path of Iyengar yoga first and foremost, and is interested in teaching and guiding beginner students to the practice.