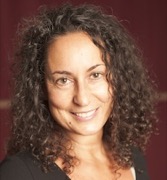 Jennifer has been teaching yoga in Melbourne since 2000.
Her personal practice and teaching skills are being continuously developed and honed with the guidance of Peter Thomson, one of Australia's most experienced and respected Iyengar Yoga teachers.
Jennifer also travels regularly to Pune to learn at the Ramamani Iyengar Yoga Institute and attends conventions and workshops organised by the Australian Iyengar Yoga Association.
Having come from a legal background, Jennifer values the way yoga practice helps develop the skills and attributes each of us needs, not just for practice, but for everyday life-
compassion, kindness, flexibility, courage, authenticity.
She is a passionate teacher who will encourage and inspire you to cultivate the qualities you need from your own practice.